Welcome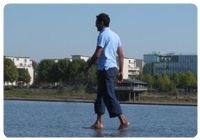 Hi I am Ritesh and welcome to my place on the net. I am a web entrepreneur/designer/domainer/ domain consultant, photographer, technology lover, and dreamer. I am a graduate from the University of Warwick and hold a BEng in Computer Systems Engineering.
For the past 11 years, I've been breathing IT. (that's Information Technology, if you're wondering.. ) I work with a solid team of like-minded super heroes, and we have been providing website design, branding, development and hosting, since 2006.
I blog on the best BLOG in the world which is featured on Domaining.com and my other interests besides IT is psychology, thinking of stuff that nobody else has yet thought of, mobile phones, badminton, water-sports, and C.A.N.I
*PS: I can walk on water :)
About Us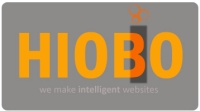 At HIOBO.com, simply said, we make intelligent websites. And we love what we do!
Almost all businesses now recognise the importance of being easy to find, and what incredible potential this has to generate new and consistent sales. If you are not yet online, it's time to talk to us.
We provide hosting for all our clients projects giving you the peace of mind knowing that your website is secure, well managed and fully backed up.
We recognise that not every business or individual has the exact same needs when it comes to the web. This is why we offer custom development services.
Our design services include: Bespoke Web Design, Logo Design & Creative Branding.
We provide content management systems for website, giving you & your staff the flexibility to easily manage your website content.
.
Work
In this section, you will find projects that We've worked on/ contributed towards. Be Nosy! Have a look.
Social Network
Contact
Phone:
+230 5 941 1080
E-mail:
Ritesh.H@ssamal.com
Website:
www.HIOBO.com
Location:
Quatre Bornes, Mauritius